Welcome
The West Region of the Scotland Deanery oversees training in the Health Boards of Greater Glasgow and Clyde, Ayrshire and Arran, Dumfries and Galloway, Forth Valley and Lanarkshire — a population of 2.55 million. The specialty training program complies with the RCoA 2010 and 2021 Curricula for a CCT in Anaesthetics and ICM. Any comments/suggestions or notices please email: [ WOSSA website ] To navigate around the website please use the menu key in the top right hand corner of this page.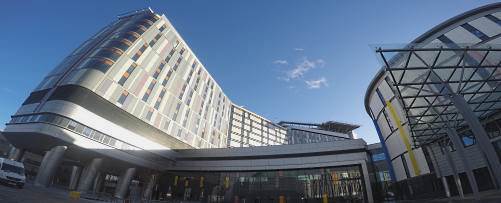 © Dr G Hilditch
The Queen Elizabeth University Hospital
Notices
Wed 28 Sep 2022
WoS Anaesthetic Regional Teaching (WoSART) Stage 1/2 teaching
Wed 5 Oct 2022
DAS Annual Scientific Meeting
Fri 7 Oct 2022
WOSART Primary SOE Course
Royal Alexandra Hospital, Paisley. Course fee £40. An intensive day of viva practice. Realistic question bank and under exam conditions. Limited number of candidates to ensure maximum exposure. Targeted for all trainees sitting the November 2022 Primary FRCA SOE
Poster:
WOSART Primary SOE
E:
WOSART Primary SOE
to book a place.
Full Calendar & Notices