Welcome
The West Region of the Scotland Deanery oversees training in the Health Boards of Greater Glasgow and Clyde, Ayrshire and Arran, Dumfries and Galloway, Forth Valley and Lanarkshire — a population of 2.55 million. The specialty training program complies with the RCoA 2010 and 2021 Curricula for a CCT in Anaesthetics and ICM. Any comments, suggestions or notices email us using the link below
---
Email WOSSA
---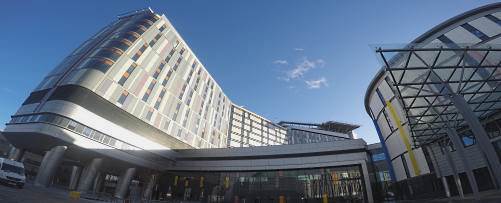 © Dr G Hilditch
The Queen Elizabeth University Hospital
Notices
Fri 1 Dec 2023
Glasgow Anaesthetic Research Club
2pm Friday 1st December 23, The Studio, 67 Hope Street Glasgow G2 6AE
Abstract submissions invited for this annual research event, please see poster:
GARC 2023
for details.
Abstracts should be submitted by e-mail by 5pm, Friday 3rd November 2023. Presenters will be notified by Friday 17th November 2023. Any enquires and submissions email:
GARC
Tue 5 Dec 2023
RA - UK Webinar: Plan A block and beyond
Tuesday 5th December 2023, ONLINE
For further information please visit
RA-UK Webinar
Wed 6 Dec 2023
SPAN Winter Education Meeting
Topic: PAEDIATRIC REGIONAL ANAESTHESIA
Wednesday 6th December 2023 at Queen Margaret Simulation and Training Centre, Dunfermline. A morning of talks (which will be FREE to access online) followed by an afternoon of live scanning (not free).
To book and for full details:
SPAN Winter Meeting 2023
Any enquires email:
SPAN
Full Calendar & Notices