Training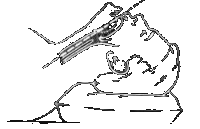 Advanced Training
2010 Curriculum
Advanced training allows you to further develop your own specialist area.
2021 Curriculum
Stage 3 training is a 2yr program covering ST6 and ST7 and will be city based at either GRI or QEUH. The TPD will coordinate placement based on your previous training locations and future training needs.
A 3mth DGH rotation and a 3mth paediatric rotation will generally occur in ST6 unless advanced training SIAs need to be accommodated sooner than ST7.
Advanced training plans (12mths) should be discussed with your CT, DRA and the TPD from ST5 onwards.
Specialist Interest Areas (SIAs) can be undertaken concurrently with Stage 3 competencies in ST6 or ST7. Please visit: WOSSA SIA Planner